I'm definitely an expert on eating for pennies. There was my one week on the election last year I had grits 3 meals a day and there's my perfecting the ol' steal lots of food from the dining hall during college routine.
There's always the tension though--have a fabulous meal out on the town or save it for your next trip to Europe. However, part of experiencing your backyard and abroad is experienceing food. Here's some ways to break your PB&J habit and still save.
Groupon is the new, viral group-coupon. Everyday get a hard-to-believe deal on local businesses. My recent snags? $20 for $50 worth of sushi. $20 for $40 at the Savant Project. $15 for $30 at the Boston Cheese Cellar. They're such good deals you'll have to hold back to not buy them everyday.
Restaurant.com certificates are the most tacky, but the best deal. $25 of food certificates are just $10, but get on their e-mail list and you'll be alerted when even that low price is 50%-80% off. There's always some hitches on these things--having to buy two entrees, can't be used for alcohol, having to whip out this folded up print-out coupon at the end of the meal--but the price is right.
Sometimes a meal is made by the surroundings. Dining al fresco is a great way to feel fancy and foot-loose. Technically you could say it is eating out, but without the tipping. You pick the food. To keep it cheap I recommend a brie and bread. Feeling a little lawless? Pack a bottle opener, plastic cups and a cheap bottle. The locale depends on your city, but my favorites in Boston are the Franklin Cemetery, Blue Hills Park and the Harbor Walk.
Go ahead, feel a little chichi. Tastings might not fill you up, but you get to taste expensive wares for free. For a list of places near you type "free tasting" into yelp.com. My favorites in Boston are the Solera, Best Cellars and the Wine Gallery. It doesn't stop at wine--taste beer at Sam Adams or Harpoon's breweries or cheese at the Cheese Cellar.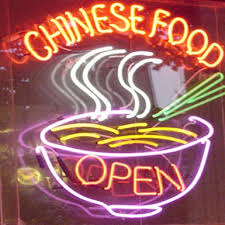 Eating ethnic is usually more interesting and cheaper than eating out American. Go straight to the source--eating Chinese in Chinatown is infintely cheaper than PF Chang's. For the cheapest results choose dingy hole-in-the-walls or trucks.
Don't go out hungry. I kind of think of it like pre-gaming. Have a drink and some snacks before you go out. Then hit up an expensive place and share an entree.
I'll be the first to admit Restaurant Week isn't cheap, but its probably the only way you're going to be able to afford a meal at most of the restaurants on the list. Coral Gables to Houston are doing restaurant weeks now and many places have extended the 'week' to be one or two months long. Lunches are the best deal at around $25 for three courses and dinners run around $35.
Finally, you resist the need to eat out, by making eating in special. Get a fancy cookbook out of the library. Light some candles. Sit on the porch. Change it up and you won't feel so bad about staying in.