What cities come to mind when you think
romantic
? Paris? Buenos Ares? Savannah?
Certainly not Boston.
But Boston can have it's moments. Here's my picks for romantic places around town this Valentine's Day.
Arnold Arboretum
During the Winter season, it's a cold desolate place, but when the lilacs are in bloom and the grass is green, this is a great romantic place to have a picnic. Better yet, sneak off the path on the hills in the woods for some alone time.
South End side streets
Wander down Boston's South End side streets, peek in windows and imagine the life you could lead if you had the money to live in these brown stones shaded by trees.
Charles River
Water is romantic. I believe Venice proves that. So get away from the joggers and stroll the bridges above the pools near the Hatch Shell to be Boston's own Venice.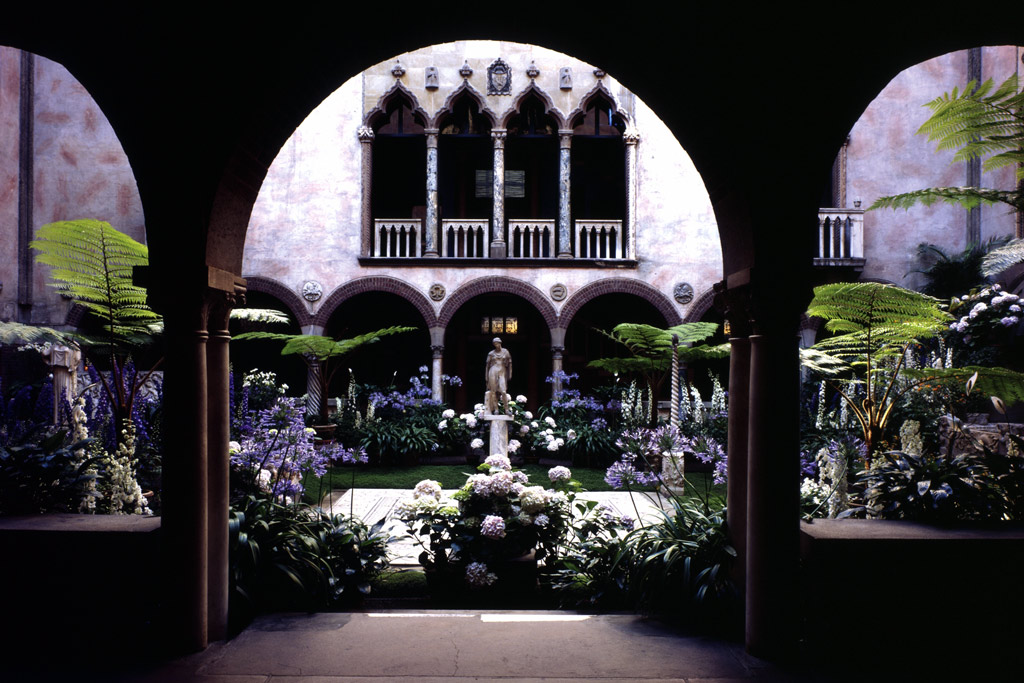 Isabella Stewart Gardener Museum
Link arms with your lover and stroll through the decadent house and gardens imagining you're in the romantic Victorian era.
Boston Harbor
After dusk when the boat signals glitter and the office building lights make a pretty picture, Boston's harbor is an excellent place for a picnic. Plenty of benches offer perches, just pack your corkscrew, some wine and cheese.
Griggs Park
Carved out by a glacier eons ago, Griggs Park in Brookline with it's gardens and weeping willows is a lovely place to stroll with your partner.
North End
When the moon hits your eyes like a big pizza pie--that's amore. What better place to have a romantic dinner or get serenaded by an Italian Stallion (see above) then the little Italy of Boston? The Jersey Shore has given guidos a bad name, but old school Italians know how to do amore. Every restaurant is guaranteed to be candlelit and playing romantic music.